Per segnalare concerti o richiederci una recensione delle vostre band, scriveteci compilando il modulo in questa pagina
Ci sono attualmente 0 utenti e 0 visitatori collegati.
Lun, 18/01/2021 - 16:01 |

Redazione IdM
Italian modern deathcore trio Revolution Of Two (R.O.T.) are pleased to announce the release of their new single "Pretending To Live" featuring the bassist of the mexican band Blinded By Hate Uriel Olvera.
Listen "Pretending To Live" at these locations: https://youtu.be/5LwUVBuQFCY
https://distrokid.com/ hyperfollow/rot1/pretending- to-live-feat-uriel-olvera? fbclid=IwAR3Dtjc0Rp64_ zfyjtLlGSHh4DkyDyluIW14em978Eg 9heY2XVA1nK-3lOY
For this release, they did a special anime music video which underlines the imagery and visual style adopted by the band.
The lyrics is about reflections on the unconscious, dreams, desires and fears.
Revolution Of Two (R.O.T.) are:
Eddy Scissorshand (Edoardo Merlino) : Vocals & Guitars
Louis Littlebrain (Luigi Cervellini) : Guitars
Bratt Spacedog (Matteo Spacagna) : Keys The band comments: "This is a huge step for the band, this song is an approach to new sounds and style of composition. We never experienced to arrange and compose a song like this. We tried to underline through the lyrics we wrote the theme of the errors". - Louis
"For this new release we decided to release an AMV, both to emphasize our editorial line close to the world of anime and manga but also because we wanted to be as original as possible, in a period where (due to restrictions) we cannot realize an official videoclip" - Eddy For fans of: Within Destruction, Alpha Wolf, Slaughter To Prevail, Suicide Silence, Defamed, Drowning In Sulphur...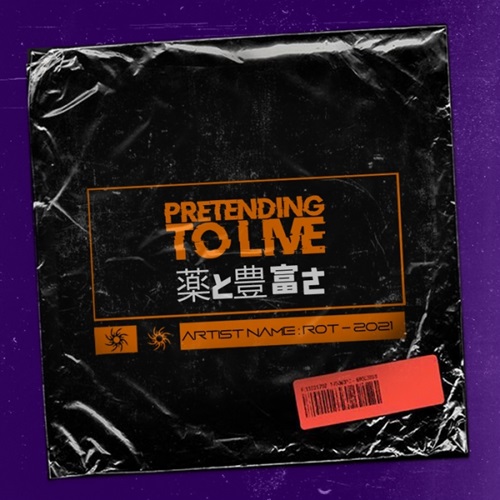 Links:
Spotify: https://open.spotify.com/artist/4bJNPmPbW39WFpitrzhPLB?si=7AhPQ0_gSva4jRiITy2PKA
Instagram: https://www.instagram.com/eftm_crew/?hl=it
Facebook: https://www.facebook.com/R.O.T.BandOfficial/
Youtube: https://www.youtube.com/channel/UC6JLhVpw644r8BfT8qj6LcQ



againstpr.com | facebook.com/againstpr | instagram.com/against_pr