Per segnalare concerti o richiederci una recensione delle vostre band, scriveteci compilando il modulo in questa pagina
Ci sono attualmente 0 utenti e 1 visitatore collegati.
Sab, 06/02/2021 - 16:57 |

Klaus Petrovic
FROM THE DEPTH: 'Back to Life' (10th Anniversary) to be released on Rockshots Records
+ album preorder
+ official video "La Vita Fugge" (Vision Divine's cover)
After the successful collaboration for the release of the sophomore album "Moments", Italy's power metallers From The Depth and record label Rockshots Records join forces again to release the 10th Anniversary Edition of the band's debut album "Back to Life".
The new edition of the record was totally re-mixed and re-mastered by Santo Clemenzi (bass player of the band) at Angle Room Studio, and includes two bonus tracks: the first one was re-recorded by the current line-up (incl. Davide Castro, former keyboard player and current studio arranger), the second one features Apollo Papathanasio duetting with Raffaele "Raffo" Albanese who re-recorded the whole song.
Singer and leader of the band Raffaele "Raffo" Albanese comments about the new release: "After ten years from the release and some years from the sold-out, we decided to release a new version of the album which allowed us to hit many - amazing - stages all around Europe. It would have been too much easy to re-record it, but I believe that each record has its own story, with strenghts and weaknesses, even for an emotional matter.
This is why we gave it to Santo Clemenzi who made a sound update thanks to a new mixing and a new mastering, without distorting the original performance of the debut.
We relied on Rockshots Records again, after the excellent experience we had on the release of "Moments", as we are pretty sure they will give the proper value to this special edition."
"Back To Life (10th Anniversary Edition)" will be released by Rockshots Records on February 19, 2021, and it's available for pre-order at the record label's official store: http://bit.ly/BackToLife_CD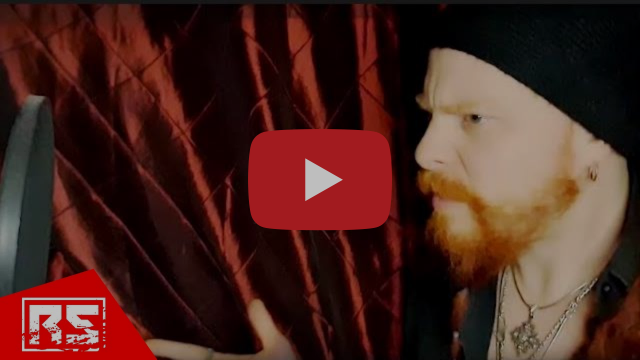 FROM THE DEPTH - La Vita Fugge (Vision Divine Cover)
Recently, the band has also shared the cover version of "La Vita Fugge", originally recorded by Vision Divine, released in 2020 as a bonus track for the Japanese edition of "Moments": https://youtu.be/94MvFopbibE
TRACKLISTING:
01 - Back To Life
02 - Live For Today
03 - Our Music Our Souls
04 - Don't Forget Who You Are
05 - Lack Of Emotions
06 - The Will To Be The Flame
07 - The Cruel Kindness
08 - You Just Have To Fly
09 - Straight To The Source
10 - Nenia
11 - Nothing To You
12 - Leading My Essence Above All
13 - The Will To Be The Flame (10th Anniversary Edition)
14 - Nothing To You (acoustic version ft. Apollo Papathanasio)
More info:
Rockshots.eu
Fromthedepth.it
Facebook.com/fromthedepthband
Instagram.com/fromthedepthband/
ABOUT:
From The Depth was formed officially at the end of 2008. In 2010, with their first solid line-up, they released the demo "The Will To Be The Flame", which quickly sold out.
In 2011 the band signed with Rising Records for the release of their first studio album "Back To Life", published and released worldwide in November of the same year. Meanwhile, they attended many European festivals playing alongside bands such as Megadeth, Sonata Arctica, Overkill, King Diamond, Iced Earth, Moonspell, Lordi, Sabaton, Rhapsody Of Fire, Dragonforce and more.
Between 2013 and 2015 the band went through some line-up changes, but slowly, during live shows, they started the writing process for the "Back To Life" successor. By the end of 2016, a new limited edition EP was published with the name of "Perseverance".
From 2018 the actual stable line-up is in place and after some live gigs the band focused on studio material to finalize "Moments". The album was mixed and mastered by Simone Mularoni at Domination Studio in January 2020 and features, among others, musicians like Roberto Tiranti and Giacomo Voli.
"Moments" was released worldwide in August 2020 via Rockshots Records and in Japan via Spiritual Beast.

- 30-
"Back To Life" has everything and more when it comes to a solid power metal album. The songs flow together smoothly and are well balanced between reckless guitar solos and stunning piano work. Also, the vocals were most impressive. This is definitely an album that you will want to check out. - Sorrow Eternal - 9/10
"From The Depth managed to stand out thanks to their quality and exciting work, which knows how to identify itself among the overwhelmed Italian scene" - Metalitalia.com - 7/10
"Finally! Finally some good Italian power metal, produced with all the trimmings, played with all the trimming and sung with all the trimmings! After too many negatives reviews by Italian bands From The Depth wipe out any doubt on our land's playing skills." - Metal.it – 7,5/10