Per segnalare concerti o richiederci una recensione delle vostre band, scriveteci compilando il modulo in questa pagina
Ci sono attualmente 0 utenti e 2 visitatori collegati.

Mer, 12/08/2020 - 11:36 |

Klaus Petrovic
SOUTH OF NO NORTH (Italy)
track stream video premiere, "Phagocity" disponibile in pre-order
I groove metallers SOUTH OF NO NORTH (Italy) rivelano il track stream video del brano "Indie Ass" dal prossimo nuovo album "Phagocity", disponibile in pre-order via Cult Of Parthenope label ed in uscita il 4 Settembre 2020.
Guarda il track stream video di "Indie Ass" : https://bit.ly/2D5nNwd
"Phagocity" formati disponibili :
- Slipcase CD Edition w/12 pages booklet
- Digital download
PRE-ORDER via Cult Of Parthenope : https://bit.ly/2D4x2Nd
PRE-ORDER via South Of No North : https://bit.ly/30o7nI8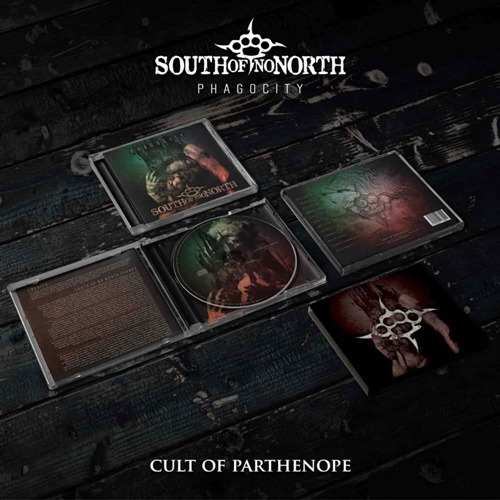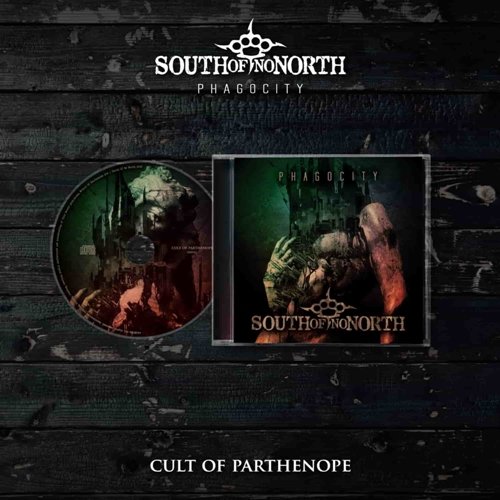 "Phagocity" oscilla costantemente tra una visione grottesca, bizzarra e beffarda della società : una città nuova di zecca che cresce e prospera come un parassita, succhiando la linfa vitale da ogni risorsa che si avvicina. Sarcasmo, giochi di parole e schiettezza sono le armi preferite dei SONN, mentre il loro suono è moderno e contaminato da diverse influenze, eppure ancora crudo e "dritto in faccia".
"Phagocity" è stato mixato e masterizzato da Riccardo Studer ai Time Collapse Recording Studio (Theatres des Vampires, Stormlord) di Roma, Italy.
Ospiti speciali del disco Luis Maggio (Bloodtruth, Sudden Death), Julia Elenoir (5Rand), Emanuele Lombardi (Brvmak), Alfredo D'Eccelsiis (La Terza Classe) e tanti altri.
Cover Artwork di Gustavo Sazes Art (Machine Head, Sepultura, Arch Enemy).
Tracklist :
1. D15F16UR3D
2. Inimical
3. Hail seitan
4. Nonceferatu
5. I.N.O.F.Y.C.M.
6. Cinder
7. Indie ass
8. Decapitalism
9. Command
10. Black in back
11. Klaatu barada nikto
12. (DISC OHM 4TH)

I South Of No North sono :
Giulio Mirabella- vocals & lyrics
Roberto Tarallo - guitars & bass
Ciro Troisi - drums

Out via Cult Of Parthenope on 4th September 2020.
Segui South Of No North :
Website: https://www.southofnonorth.net/
Facebook: https://www.facebook.com/sonnbandofficial
Instagram: https://www.instagram.com/south_of_no_north_band
Youtube: https://bit.ly/2XrR5Lp
Segui Cult Of Parthenope :
Website: https://www.cultofparthenope.com/
Facebook: https://www.facebook.com/cultofparthenope