Per segnalare concerti o richiederci una recensione delle vostre band, scriveteci compilando il modulo in questa pagina
Ci sono attualmente 0 utenti e 1 visitatore collegati.

Mar, 14/03/2023 - 16:06 |

Redazione IdM
Heavy Psych Sounds Records&Booking
is really proud to present a new band signing
*** BLACK RAINBOWS ***
- the stoner fuzz riffers are back after 3 years with a brand new studio album -
HEAVY PSYCH SOUNDS RECORDS is stoked to announce that the stoner fuzz riffers BLACK RAINBOWS are coming back with a brand new studio album since 2020 !!!
NEW ALBUM PRESALE + FIRST TRACK PREMIERE
MARCH 21st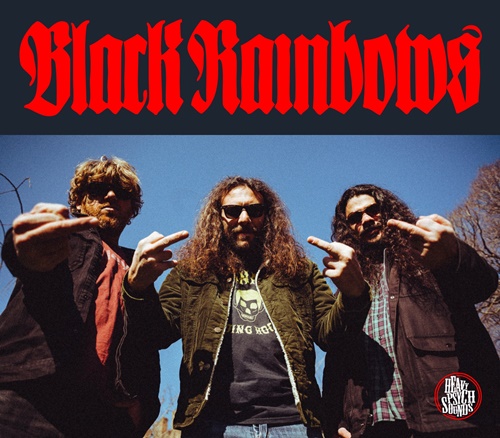 SAYS THE BAND:

"We're so excited to announce we are finally back with a new album after 3 years, again on Heavy Psych Sounds Records… two entities which cooperated in the last decade to bring the band's name and sound all over the world !!"
BIOGRAPHY
Black Rainbows are now established among the best Heavy Psych Stoner Space bands hailing from Europe, spreading the word of Fuzz since 2007!
Their sound has morphed between classic '90s-style stoner fuzz and deep-cosmos psychedelia, drawing on the best of hard-driving space rock to conjure a vibe that is totally tripped-out.
The band is a solid stone on the Heavy Psych-Stoner-Doom scene these days, constantly touring and playing festivals in Europe and US.
The trio is ready to release their 9th album in spring 2023 !!
BLACK RAINBOWS is:
Gabriele Fiori – vocals/guitars
Edoardo "Mancio" Mancini – bass
Filippo Ragazzoni - drums