Per segnalare concerti o richiederci una recensione delle vostre band, scriveteci compilando il modulo in questa pagina
Ci sono attualmente 0 utenti e 1 visitatore collegati.

Mer, 24/05/2023 - 12:29 |

Redazione IdM
Winterage releases 'The Cult of Hecate' video
video by Giancarlo Galante
Winterage has released a video for 'The Cult of Hecate', first single taken from the new album 'Nekyia' to be released on July 7th through Scarlet Records.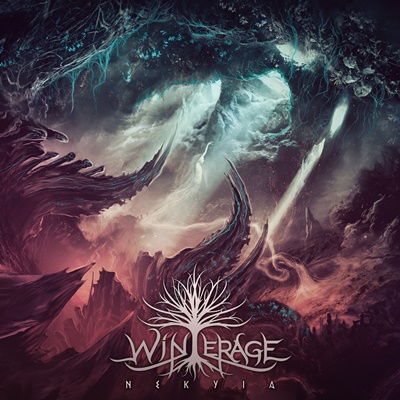 artwork by Giannis Nakos/Remedy Art Design
'Nekyia' will be released in the following formats:
-digipak CD
-digital
'Nekyia' introduces a new side of Winterage, thanks to an even more bombastic and theatrical feel.
The present course of the Italian symphonic power metal band is extremely influenced by the epic-cinematic style of Two Steps From Hell and opera music; the sheer heavy metal impact has been strengthened too.
From high-pitched notes to dramatic operatic vocals, from folk instruments to the mighty orchestral sound, from furious blast-beats to extremely fast guitar riffs and solos, this album truly display the sensational Winterage evolution and the grandiose, triumphant impact of their sound.
'Nekyia' tracklist:
1 Apertio ad Profundum
2 Simurgh the Firebird
3 The Cult of Hecate
4 Numen
5 Nekyia
6 La Fonte d'Essenza
7 Dark Enchantment
8 White Leviathan
9 Metamorphosis, a Macabre Ritual
10 Resurrectio ad Mundum
photo by Simone Furia
Winterage:
Daniele Barbarossa - vocals
Gianmarco Bambini - guitar
Gabriele Boschi - violin and orchestral arrangements
Matteo Serlenga - bass
Luca Ghiglione - drums